Posted in News by Admin on February 8th, 2011
With just two weeks on the clock left until Valentine's Day, it's time to decide your plans, make those dinner reservations, and lastly settle on the good Valentine's Day gifts. This year, like every year, the two most accepted gifts for women for Valentine's Day are flowers, especially roses, and jewelry. But did you know that every color of rose has its own unique symbolism, that you can use to give your darling a personalized message this Valentine's Day?
You can even take the symbolism of the rose colors one step farther, with gemstone jewelry gifts that coordinate with the roses of your pick that will emphasize your romantic secret message and keep it going long after the last rose is withered. Everyone knows about the classic romantic red rose, but there are hidden messages in pink and yellow roses as well, giving you an easy way to personalize your Valentine's Day present but still get something she loves.
Red colors for Valentine's Gift
The bouquet of red roses is the ubiquitous Valentine's Day gifts, sold anyone from drugstores to gas stations, but that doesn't mean that giving red roses has to be a cliche. Red roses represent true love, so in array to convey how special your love really is, take your simple dozen roses one step farther—with an unexpectedly huge bouquet, a gilded rose, or even by planting a red rose bush in her yard. Then continue the message of commitment and true love with a stunning red gemstone, like the ever-popular ruby. Rubies, with their deep luster and subtle glow, reflect passion and love, making them perfect for Valentine's Day gifts, whether they are set in necklaces, earrings or rings.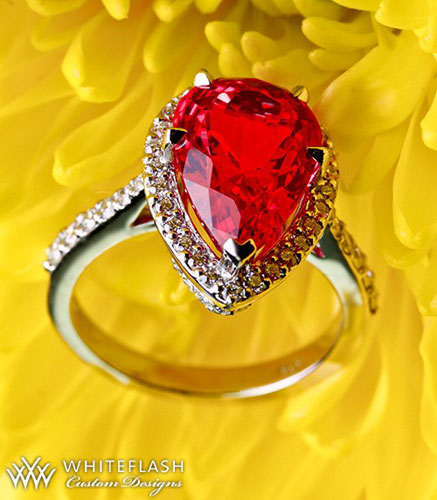 Yellow colors Valentine's message
Traditionally, yellow roses are not specifically romantic—they represent friendship, appreciation and non-romantic love. But that doesn't mean they don't make perfect Valentine's Day gifts anyway. After all, there is more to a relationship than staring deep into each other's eyes—yellow roses celebrate all the fun times you've shared, the funny memories, the laughs and friendship that you treasure. Yellow is a sunny, bright color, so it's no surprise that yellow roses and gemstones are both popular gifts that are perfect for Valentine's Day. Yellow gemstone jewelry, whether you choose a fancy colored yellow diamond, a dusky citrine, or a sunshiny yellow sapphire, is romantic, flattering and fun.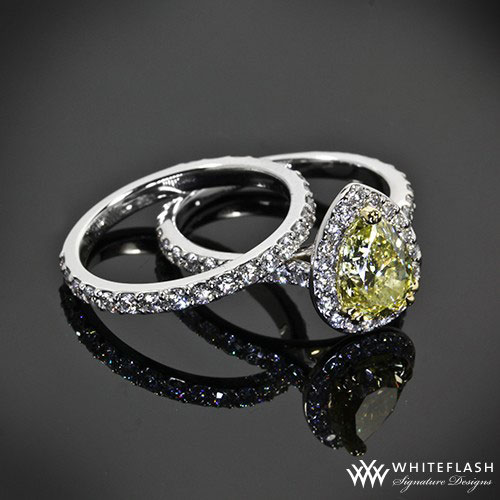 Pink color Valentine's Day gift
Soft and feminine, girly and delicate, pink has a certain reputation that can be hard to shake. Almost every Valentine's Day gift comes wrapped in pink paper or tied in a pink bow, so it seems only natural that pink roses would be perfect for Valentine's Day gifts. Pink roses represent romance, poetic love, gratitude and elegance. They are romantic, of course, but more creative and untraditional than the standard red roses. Pink isn't just the color for flowers and valentines, but a great gemstone choice for a Valentine's day jewelry gift that is romantic and fun. The pink sapphire is a great choice for a Valentine's Day present, and can be set into earrings, rings, or this simple but beautiful Dreams of Africa pendant necklace. Since every purchase helps support innocent victims of illegal diamond trade, the Dreams of Africa line shows your good heart—and isn't that what Valentine's Day is really all about?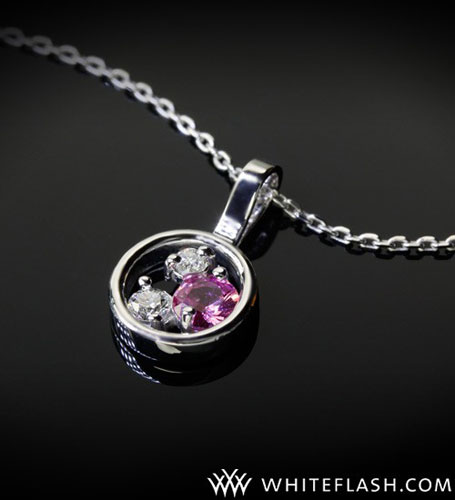 Orange color Gift for Valentine's Day
A bold and unusual choice, orange roses are reminiscent of passion and enthusiasm, both great sentiments for Valentine's Day. Perfect for the girl who isn't too girly, orange roses are an untraditional take on a classic tradition. Orange gemstones like topaz are intriguing and beautiful, with a deep subtle glow that sets them apart from more traditional gemstones. Express your passion and love this Valentine's Day with V-Day gifts that are a little off the beaten path, with a bouquet of orange roses and a stunning topaz ring. Orange gemstones are so unique and gorgeous that they require little in the ways of settings—a simple bezel and a burnished gold setting is all they need to show off their amber glow.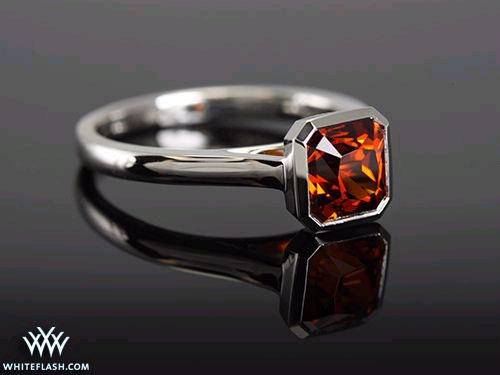 Purple color Valentine's gift
True lavender roses are rare, and so they've come to symbolize a rare but wonderful phenomenon—love at first vision. If you've known she was the one since the very first day, celebrate the miracle of your meeting with a bunch of genuine purple roses. Similarly, purple gems are rare and connote elegance, timelessness and eternal romance. Together, lavender roses and purple gemstone jewelry make the great Valentine's Day gifts that celebrate your love at first sight and your ongoing relationship. Purple stones like amethysts, purple topaz, purple sapphire and purple garnet are all fantastic choices for Valentine's Day gifts.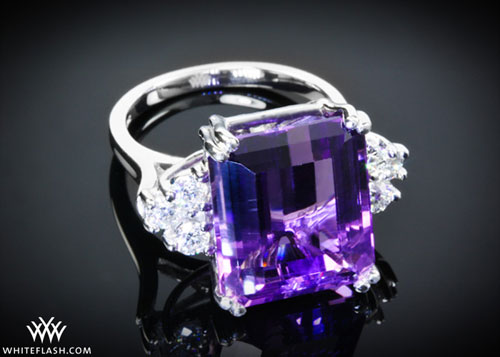 Leave a reply
You must be logged in to post a comment.